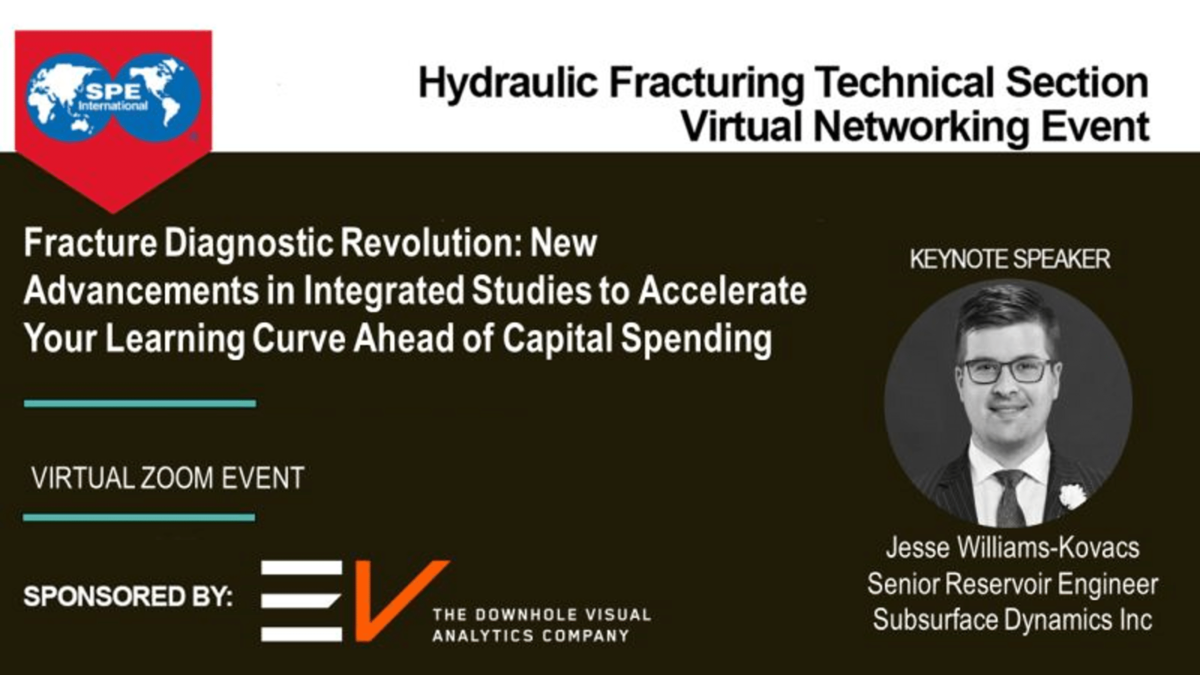 Please join us for the upcoming SPE Hydraulic Fracturing Technical  Section August Webinar with Jesse Williams-Kovacs, Senior Reservoir Engineer at Subsurface Dynamics Inc.
Jesse will present a new integrated workflow for hydraulic fracture optimization, focusing on using quantitative flowback analysis (FBA) to perform rapid diagnostics and rapid lookbacks within a few days of opening the well to flow after pumping using typically gathered field data. FBA is a low-cost method that consists of analyzing post-frac flow test data to diagnose completions and estimate key fracture and SRV/matrix properties using less than two weeks of flowing data.
With the application of this new workflow, operators are able to, for the first time, fully leverage the benefits of hydraulic fracture optimization without relying on cost-prohibitive field diagnostics to assess stimulation outcomes.
When: December 12th, 2023, 11:00 AM – 12:30 PM Mountain Time (US and Canada)
Register in advance for this meeting
After registering, you will receive a confirmation email containing information about joining the meeting.
A Special thanks to the sponsor The Downhole Visual Analytics Company.